Fire Resistance tests based on EN 1363 & ISO 834
For years, CREPIM has been developing intumescent systems, which are applicable in reaction and in fire resistance.
In this context, CREPIM has been equipped for 10 years with fire resistance tests, completed in 2018 by a new laboratory, operating under accreditation and located in Marly, in the Valenciennes region.
.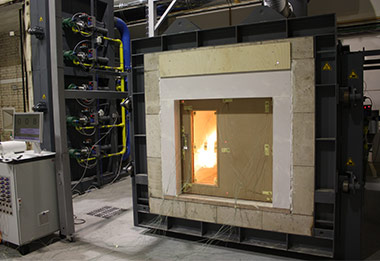 Our test facilities include three fire resistance furnaces :
3 x 3 m dedicated to doors and walls
1,5 x 1,5 m dedicated to walls and ceiling, including the hydrocarbon curve protocol
1 x 1 m dedicated to walls, ceiling and technical cabinets
This installation can be used for the development or for validation of systems - under the accreditation scope - and it is implementable to meet the needs of different markets, with a focus on :
The railway sector with EN 45545-3 and the fire resistance tests (EN 1363-1) for partitions and walls (NF EN 1364-1), ceilings (NF EN 1364-2) and door (NF EN 1634) -1)
Maritime sector with FTP code 2010 part 3 and part 4 for partitions and walls, ceilings and doors
CE marking related to Construction Product Regulation, CREPIM is notified body (NB 2137) for test according to EN 1364-1, EN 1364-2, EN 1634-1...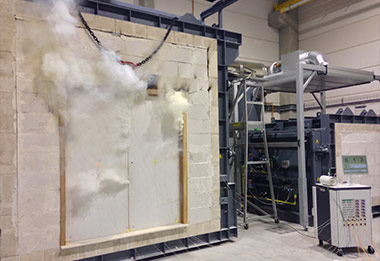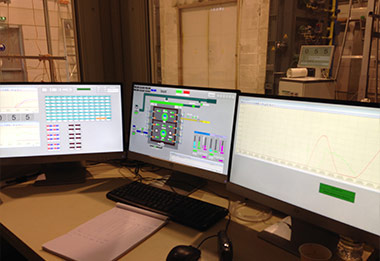 We can also perform all types of non-accredited tests related to standards for partitions and walls (EN 1364-1), ceilings (EN 1364-2) and doors (EN 1634-1), as well as other standard such as:
EN 1363-1: Fire Resistance, general requirements
EN 1364-1: Non-load bearing walls
EN 1364-2: False ceilings
EN 1364-3-4: Curtain walling
EN 1365-2: Floors and roofs
EN 1365-5: Balconies and walkways
EN 1365-6: Stairs
NFPA 252: Door Assemblies
NFPA 415: 2013 section 6.4: Airport Terminal Buildings, Fueling Ramp Drainage, and Loading
UL 9: Window Assemblies, Fire resistance
UL 10B: Fire tests to door assemblies
Non-exhaustive list, feel free to consult us for any inputs...
Our equipment is constantly evolving and aims to adapt to the different needs of our customers.
Working with CREPIM guarantees the professionalism associated with an accreditation practice. This is combined with our knowledge and historical know-how on materials in order to bring more value to our clients for a better understanding of the results.