Organisation of the fire tests for Upholstery in railways EN 45454 - EN 16989-, building AM8...
Padded material is an important risk factor in every application field, especially mass transport and public buildings.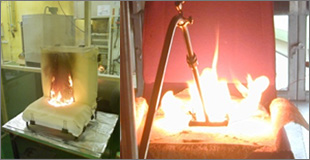 Indeed, foam is a very flammable material which highly participates to the fire growth.
In a padded material, fireproof properties can be brought in different ways, in different component:
Textile cover
Coating
Fireproof barrier «fire blockers»
Foam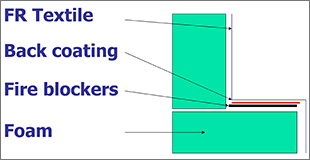 CREPIM is equipped with main core tests in order to characterize and qualify your developments.
BS 5852 CRIB V
NF EN 1021-1
NF EN 1021-2
NF D 60- 013 – including 'PV' ranking related to AM18
NF EN 45545 : Appendices A, B, or EN 16989 related to vandalism test of padded material in European railway equipment.